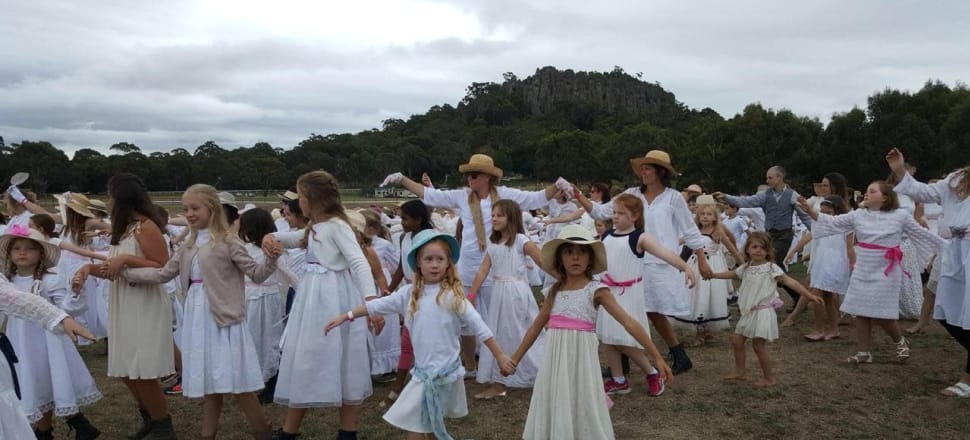 5370537724001
In a scene that could have been part of the movie, more than 500 "Mirandas" donned crisp white outfits to celebrate the 50th birthday of the classic Australian story Picnic at Hanging Rock.
Fans of Joan Lindsay's book and Peter Weir's subsequent film dressed as main character Miranda on Saturday.
The crowd of about 550 performed a dance inspired by the tale of schoolgirls who inexplicably vanish while on a Valentine's Day picnic.
"People really got into the spirit of things, enjoying themselves and letting their inner Mirandas out," Macedon Ranges Shire Council chief executive Margot Stork told AAP.
About 300 Macedon Ranges locals spent weeks practising their moves, including the "corset conga" and the "Miranda mirror".
The famous tale has captured audiences the world over.
"We have tourists from all over the world coming here to see the rock, it's enormously popular," Ms Stork said.
"But we're all a bit divided on if it's a true story."
Foxtel is releasing a six-part remake of the story in May.