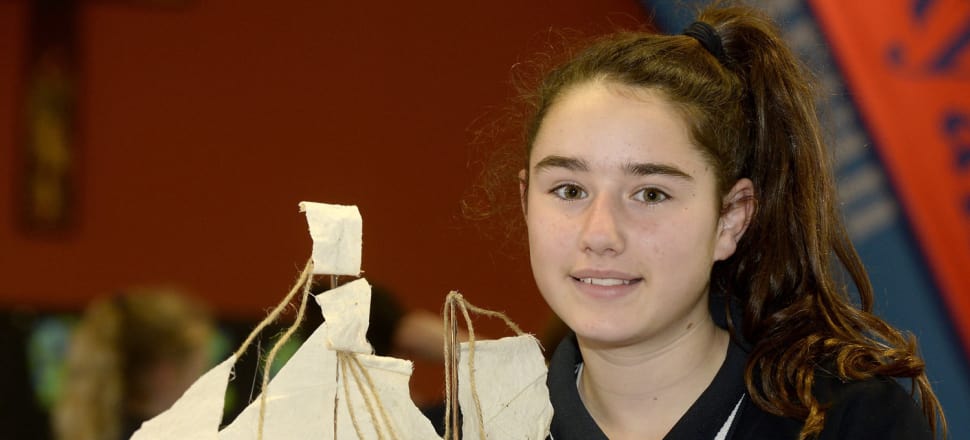 5370537724001
Australia's history was on display at St Mary's Primary School, Mooroopna, yesterday.
Years 4, 5 and 6 students spent the day sharing their research projects on ''events that shaped Australia'' to fellow classmates, teachers, parents and grandparents.
St Mary's Year 5 and 6 leader Geenah Loughran said students spent the past six weeks researching a topic of interest.
''Students had to choose different events they didn't know much about such as the gold rush, the rum rebellion, the First Fleet or the Blue Mountains,'' she said.
''They then completed a project based on their individual topics which helped them develop their research skills.''
Each of the students completed a research project, involving a diorama, timeline and a one-minute recording about their event.
Students put their creativity to the test working with their parents to gather and compile household items to make a replica diorama.
Year 6 student Gabby Smith constructed a replica of the 1851 gold rush, using icy pole sticks and Lego men to bring her creation to life.
''It is about when people used to camp out to find some gold; they are gold panning and they have a fire to keep them warm,'' she said. ''I didn't really know much about it before this but I feel like I have learned a lot.''