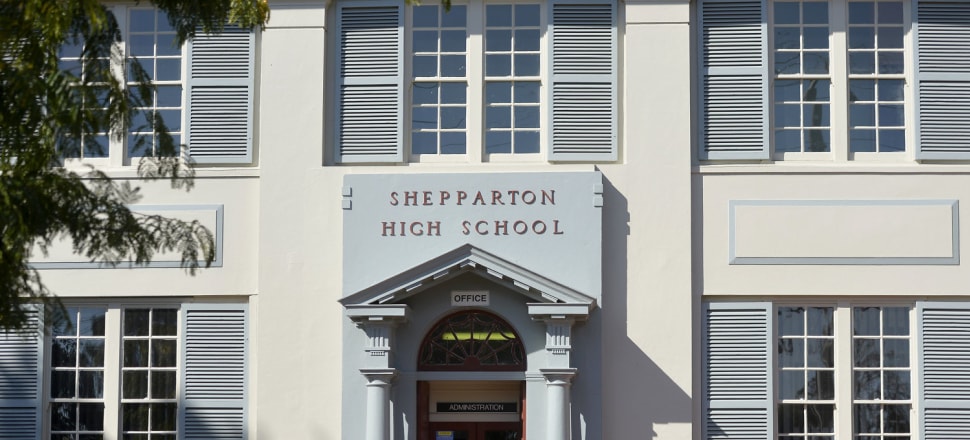 5370537724001
The principal of Shepparton's new ''super school'' has been appointed.
Former local teacher and Melbourne-based principal Genevieve Simson will take up the position by the end of month to start the year-long merger process ahead of the school's opening in 2020.
''I think everyone is pretty excited about the opportunity for Shepparton,'' Ms Simson said.
Having previously taught at Mooroopna Secondary College and McGuire College, Ms Simson has spent the past nine years overseeing Victoria University Secondary College, which itself was created by a merger of three schools.
Ms Simson intends to draw on that experience in Shepparton.
''What I found in the merger I did in Melbourne is that it's really important to be fair and equitable with all the schools,'' she said.
''The first thing will be to talk to the community and see what goals they want to set for the school, so that will mean there will need to be input from parents, the teachers and students from each school.
''It'll take me some time to learn what each of the cultures of the schools are. I'll spend a lot of time in each of the schools this year, finding out what works well, what their aspirations are and so on.''
The former resident is looking forward to her return.
''I've lived in Shepparton for 25 years ... My husband's family had orchards here; when I got married I moved to Ardmona.''
Two of Ms Simson's three children live locally, along with her grandchildren.
She and her husband already own a property here, which they initially intended to retire to, but the return has been fast-tracked by her appointment.
''It's nice to be coming home,'' she said.
The move will see Shepparton and Mooroopna's four secondary schools — McGuire, Mooroopna Secondary and Wanganui Park Secondary colleges and Shepparton High School — merged at Shepparton High's current campus, bringing together 2500 students and creating one of the largest public schools in the state.
The merger has been the source of some contention, featuring heavily in the recent state election campaign where it came under fierce criticism from the National Party that unleashed a series of ads against Member for Shepparton Suzanna Sheed about the merger.
At an election candidate's forum in November, most of the contending candidates were in agreement that the consultation process around the plan was not as good as it should have been.
But Ms Sheed maintained her strong support of the plan.
''It will have technology, performing arts and a whole lot of things for the future that our kids are not getting at the moment,'' she said.