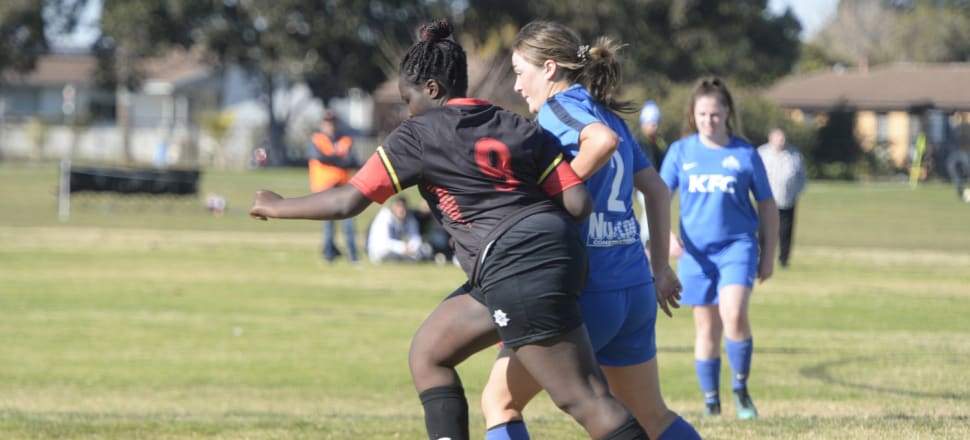 5370537724001
Shepparton South and Strathdale were forced to share the spoils at Beischer Park on Sunday in the Bendigo Amateur Soccer League women's division.
A goal down at the break, the Southerners dug deep to gain the ascendancy, but could not hold the lead as Strathdale popped up late to steal a point.
With both sides adopting a liberal style of play from the whistle, the game was in the balance for most of the first half until Emma Heaney buried Strathdale's first on the brink of half-time.
The Southerners came out of the sheds with a newfound urgency and earned reward immediately as Alannah Scopelliti fired home to bring her side back on level terms.
Britney Scrivens continued her sterling form this season with a goal to put South ahead just after the hour mark, and the visitors looked all but certain to depart Bendigo with the win until the 80th minute.
The Blues struck the back of the net through a tidy Lucy Teale finish, stealing a point in the process to leave the Southerners in third spot on the ladder.
●The back of the net at Vibert Reserve got a serious workout on Sunday as Shepparton United steamrolled its way through Shepparton's backline to record a 13-0 win.
The Reds have made it into triple digits in terms of goals conceded this season, while United's unblemished run remains intact as the side sits pretty in pole position on the ladder.
It took 11 minutes for the Cayla Ruijters to find the hole in Shepparton's defence before Taylor Zito and Sophie Papalia each nabbed a brace shortly after, with Maria Villani and Olivia Loverso adding to scoresheet to put United 7-0 at the break.
The Blues kept the foot fixed firmly on the pedal as Caitlin Georgiou notched her hat-trick near the hour mark, while Sarah Loverso, Abbie Newman and Villani completed the rout with a goal each.
●Tatura came within an inch of claiming a vital point against Moama-Echuca Border Raiders on Sunday, bowing out 1-0 at Howley Oval.
The Ibises got off to a horror start as Isabella Gow capitalised on a defensive lapse to put the travellers up inside two minutes.
Tatura battled hard for the remainder in search of an equalising goal, but could not find a chink in the Raiders' armour, leaving the side in 11th place on the table.
●In other games, four goals from Letesha Bawden helped Golden City power past Epsom 6-0, while Malyna Tants' strike only served as consolation for Swan Hill as it went down 7-1 to La Trobe University.
Meanwhile, Colts United were taught a harsh lesson against Eaglehawk in the form of a 4-0 trouncing, with Chloe Parker hitting a hat-trick during her side's victory.