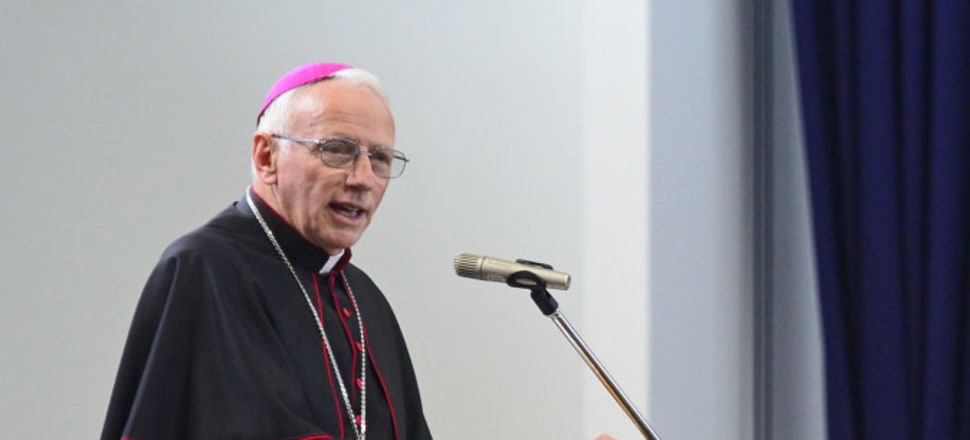 5370537724001
St Anne's College celebrated the official opening of its new state-of-the-art school on Friday.
The modern facility began teaching early this year, but the school decided to wait until Friday, July 26, to officially open, as it was the feast day for Jesus' grandmother Saint Anne.
The $6.5 million open-space learning centre was blessed during the official ceremony by Bishop Leslie Tomlinson and a traditional Aboriginal smoking ceremony was conducted by Troy Firebrace and Michael Chisholm.
Principal Dom Poppa said the school was born out of the need to continue to provide education opportunities for Shepparton's growing population.
"We wanted a place that was child centred, met the needs of the learner and met them in a different way," Mr Poppa said.
"Our education system has been in existence for a while and it's served its purpose, but we think we want to look outside the circle and learning is different for each child.
"Children come to the table with many capabilities so we look at the child as a capable child and not wanting to fill the vessel, but we want to actually support and grow it."
The 90 students enrolled at the school were also acknowledged and given a plaque at the ceremony to signify that the students were significant in the establishment of St Anne's.
St Anne's is an ongoing project and is only at stage one of its development.
The school will gradually build more spaces in the future, which will have the ability to educate 1200 students from six weeks of age to 18 years.
Mr Poppa said the school was hoping to build its own community in the area.
"Our students and their families are relishing on what's on offer, here" he said.
The school is continuing to take enrolments for Foundation and for students in Year 7 next year.
For more information, visit sackialla.catholic.edu.au