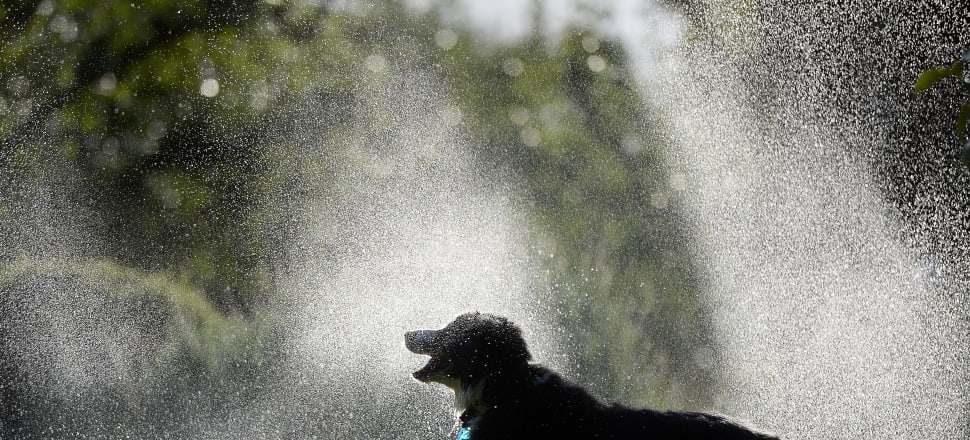 5370537724001
Shepparton is set to sweat above 25 degrees Celsius over for next 48 hours with the Bureau of Meteorology reporting the state's first burst of summer heat.
After two weeks of mild temperatures across Victoria the heat has arrived, raising alarms for fire danger in the north east area.
BOM senior meteorologist Richard Carlyon said concerns were justified by lack of rainfall documented and scheduled strong winds.
"Over the last six weeks or so there has been very little rainfall. Normally spring can be one of the wetter times of the year, but we just haven't seen any rain bands develop ahead of cold fronts," Mr Carlyon said.
"It has been very dry of late and as temperatures increase, particularly with these windy changes the fire dangers can escalate very quickly."
Mr Carlyon said temperatures were set to ease later this afternoon from a northerly wind, which would prepare the state for tomorrow's heat.
"The temperature will be in the high 20s to low 30s for most of tonight," he said.
"The short burst of heat has come through from WA and it's only just glancing over Victoria for about 48 hours which will be followed by some mild weather heading to the weekend."
Strong winds are scheduled for the state tomorrow.
Mr Carlyon said winds across central and eastern ranges caused concern.
"The winds look to be strong during the morning . . . a warning for damaging winds may be issued at that time," he said.
For the latest weather and warnings go to www.bom.gov.au